Name:
Sapphire Window φ16x5
Diameter:
D16mm +0/-0.1
Thickness:
5mm +0/-0.2
Surface Flatness:
λ/8 @633nm
Surface Quality:
Scratch/ Digs 20/10
Material:
Optical Grade Sapphire
Chamfer:
Break Sharp Edges 0.1mm
Coating:
Uncoated
Product Description
.Sapphire Windows
This is a custom size high precision window as our customer's requests.
Basic information:
Diameter: φ16mm +0/-0.1mm
Thickness: 5.0mm +0/-0.2mm
Surface Quality: S/D 20/10 on both sides
Surface Quality: λ/8 @633nm
Break Sharp Edges
Optical Grade Sapphire(KY method) No Bubbles, No Defects Inside.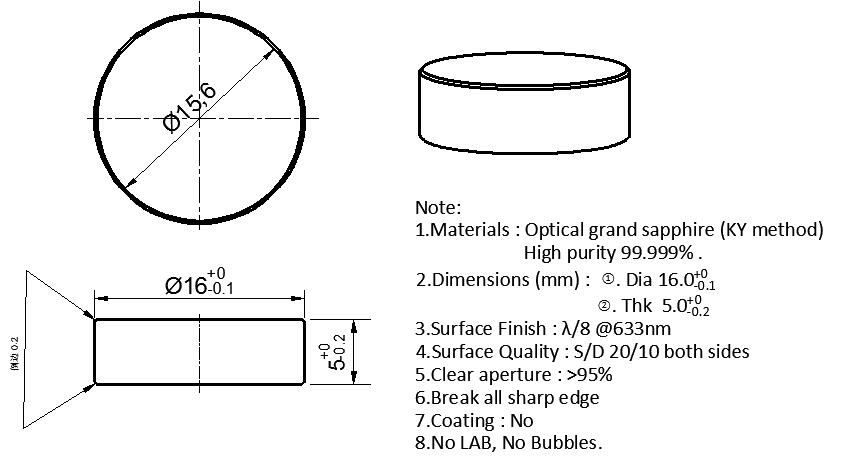 This precision window will coated by our customer and used as infrared window in a precision machine. So far, the customer was very satisfied with the products we are supplying.
We have extra samples for you if you want to have a test of our precision sapphire window, please don't hesitate to contact us!